Pegglegg's Jokes and Such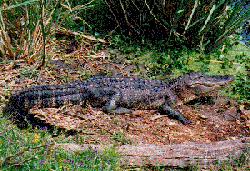 Dis is Phydeaux, its my guard dawg. I donts feeds him, so bee careful usef. I jus luv my dawg.
He bees da bes dawg Is ever had mysef.
Pass u ears on dis cajun musix an ifn u dont like it just cut it off;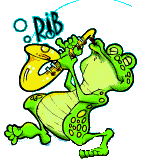 Now sum dem Jokes
Mr. Justan Wilson was heard telling this little story: Boudereaux had hissef a white mule. T-Man wanted to buy dat mule. Boudereaux said he dint wants to sells hiss mule. T-man sazs I buys dat mules frm u for $150. He saz okay I sells u dat mule. T-man sazs here ti tree fifty dollor bills. Boudereaux saz, mans u cans pay me tomorrow whens u picks ups u mule. T- man sauzs Eyes gonna play bouray tonits. Gets dis money wiles eyes gots it. He says okay! Da nex mornin T-man gets his pickenup truck and his trail behins it an pass to Boudereaux house to gots dat mule. Boudereaux sazs to T-man, Ids gots som baad nuz totold u. T-man saz what dat is u gots to told me. Boudereaux saz dat damn mule up an dies las nite. I wents to town an gots some of dat cajun brew, dats Jack Daniesl, an som nue closes, an a pair of chooes. Mans eyes aint gots ur $150 ta gives u baack. T-Man saz dats okay wit mysef. Jus hep me load dat dead mule. Three or tow weeks pass an Boudereaux sez T-man at town. Boudereaux ax T-man ifn hez mad bout dat mule. T-Man saz hell no eyez aint mad wit u I raffeled dat dead mule off an made mysef $850. Boudereaux Ax hims how u did dat? T-Man said he sole tickest for one dollar each and sold one tousand of dem. Boudereaux ax him wont does people be mad wit u for rafflin dat dead mule? T-man saz no de onlyst one mad waz da guy dat won dat dead mule, so I gives himsef his dollar back.

<</P>
Ieeee Mes Amis Gots another one
The following medical terminology revised for the Cajuns in all of us is one of the most hilariously written pieces I've ever run across. I hope no one takes offense. I think it is excellent!
ARTERY: The study of painting!!!
BARIUM: What you do when CPR fails!!!
CESAREAN SECTION: A district in Rome!!!!
COLIC: A sheep dog!!!
COMA: A punctuation mark!!!!
CONGENITAL: Friendly!!!
DILATE: To live long and die late in life!!!
FESTER: Quicker!!!
G.I. SERIES: Baseball game between teams of soldiers!!
HANGNAIL: A coat hook!!!!
MEDICAL STAFF: A doctor's cane!!!
MORBID: A higher offer!!! NITRATE: Lower than the day rate!!!
NODE: Was aware of!!!!
OUT PATIENT: A person who has fainted!!!!
POSTOPERATIVE: A letter carrier!!!! PROTEIN: In favor of young people!!!
SECRETION: Hiding anything!!!
SEROLOGY: The study of English Knighthood!!!!!
TABLET: A small table!!!
TUMOR: An extra pair!!!!
URINE: Opposite of "you're out"!!!
VARICOSE VEINS: Veins which are very close together!!!!
I hope you all enjoyed this little bit of Cajun humor! I only wish I knew who had such a creative imagination so I could give them the credit they deserve! Author is unknown!

The RedNeck's Guide to Computer Lingo
Download: Gettin' the firewood off the pickup

Log On: Makin' the wood stove hotter.

Log Off: Don't add wood.

Monitor: Keep an eye on the wood stove.

Mega Hertz: When yer not carefull downloadin' (watch th' toes!)

Floppy Disk: Whacha get from pilin' too much firewood.

RAM: The hydraulic thingy that makes the woodsplitter work.

Hard Drive: Gettin' home in mud season.

Prompt: What you wish the mail was in mud season.

Windows: What to shut when it's 30 below.

Screen: What you need for black fly season.

Byte: What black flies do.

Chip: Whatcha get when you chop wood.

Micro Chip: What's left when you've picked up the chips.

Infrared: Where the left-over's go when Fred's around.

Modem: What you did to the hay fields.

Dot Matrix: John Matrix's wife.

Printer: Someone who can't write in cursive.

Lap Top: Where little kids feel comfy

Keyboard: Where you hang your keys.

Software: Them plastic eatin' utensils.

486: One of them fancy imported cars.

Mouse: What eats the horses' grain in the barn.

Main Frame: The part of the barn that holds the roof up.

Port: Fancy wine.

Enter: C'mon in!

Digital: Like those numbers that flip on your alarm clock.

Laser: Someone less ambitious than you

A woman goes into Wal-Mart to buy a rod and reel. She doesn't know which one to get so she just grabs one and goes over to the register. There is a Wal-Mart "associate" standing there with dark shades on. She says, "Excuse me sir...can you tell me anything about this rod and reel?" He says, "Ma'am I'm blind but if you will drop it on the counter I can tell you everything you need to know about it from the sound that it makes." She didn't believe him, but dropped it on the counter anyway. He said, "Thats a 6' graphite rod with a Zebco 202 reel and 10 lb. test line...It's a good all around rod and reel and it's $20.00". She says, "Thats amazing that you can tell all that just by the sound of it dropping on the counter. I think it's what I'm looking for so I'll take it." He walks behind the counter to the register, and in the meantime the woman farts. At first she is embarrassed but then realizes that there is no way he could tell it was her..being blind he wouldn't know that she was the only person around. He rings up the sale and says, "That will be $25.50." She says, "But didn't you say it was $20.00?" He says, "Yes ma'am, the rod and reel is $20.00, the duck call is $3.00, and the catfish stink bait is $2.50."