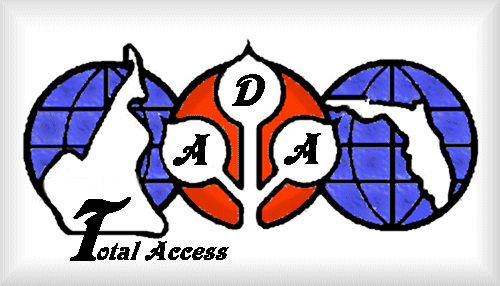 Connecting the World
Basic price list:
Site Assessment
Assessment of your site will be preformed at NO COST TO YOU,
If you choose to allow us to repair the site. The cost will be approx.$25.00 Per Page
If you want us to assess and provide your webmasters a summary of the problems, the charge will be $50.00plus $3.00 per page.
Site Design
Web Page Creation ( your material) $20.00and up
Web Page Design ( our creation ) $25.00and up
We DO NOT write pages that do not comply with the Tech Act, Section 508 and other Federal and State Regulations.
Graphics Creation $45.00 per hour
Graphic repair $10.00 and up
CALL US TODAY
850-475-5915
Copyright 20000 TAGI All rights reserved